Ham and Cheese French Toast
This savoury take on French Toast is hearty and satisfying, so it's perfect for breakfast, brunch or lunch.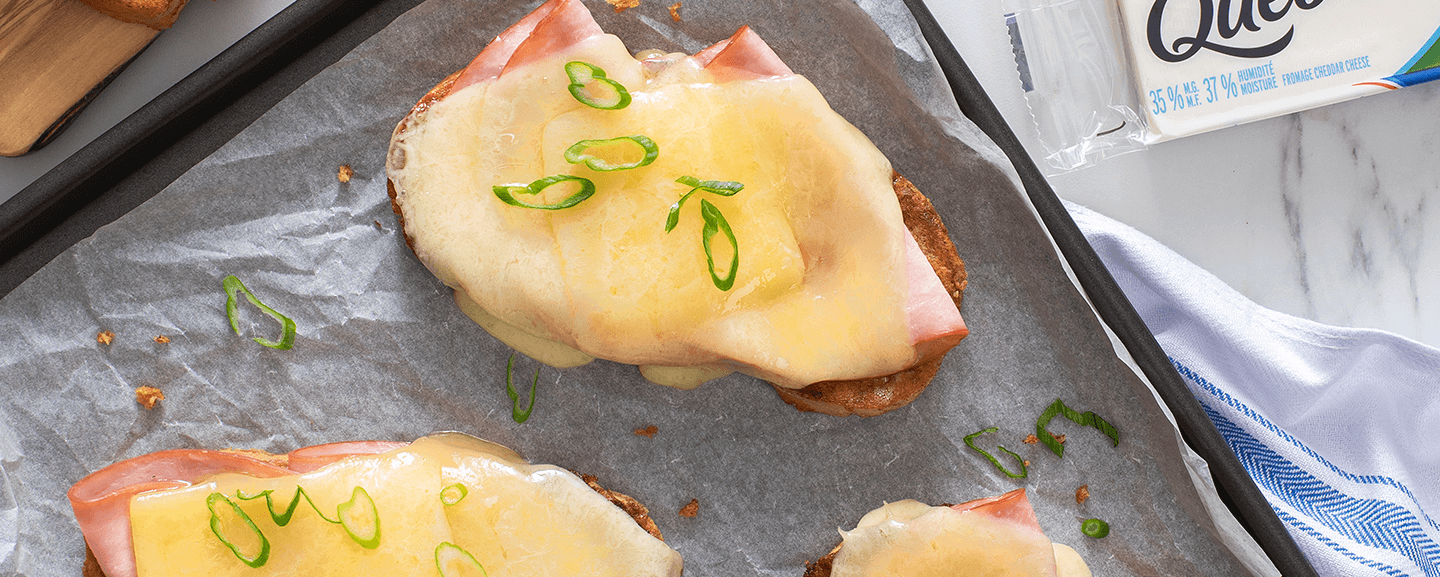 | Prep Time | Cook Time | Yields |
| --- | --- | --- |
| 15 Mins | 25 Mins | Serves 4 |
Ingredients
3 eggs
3/4 cup (175 mL) milk
1/4 tsp (1 mL) salt and pepper
1/4 tsp (1 mL) granulated sugar
Pinch each ground cinnamon and nutmeg
1/4 cup (60 mL) butter
8 thick slices day-old French bread, 1-inch (2.5 cm) thick slices
8 slices ham
4 green onions, thinly sliced
Directions
Preheat oven to 400˚F (200˚C). In shallow baking dish, whisk together eggs, milk, salt, pepper, sugar, cinnamon and nutmeg.
Melt 2 tbsp (30 mL) butter in large skillet set over medium heat. In batches, dip bread slices into egg mixture, coating completely and letting excess drip back into dish. Cook for 3 to 5 minutes per side or until golden brown, adding remaining butter as needed.
Place half of the French toast on large baking sheet; top each with 2 slices of ham and cheese slice. Cap with remaining French toast. Bake for 2 to 3 minutes or until cheese starts to melt. Sprinkle with green onions.